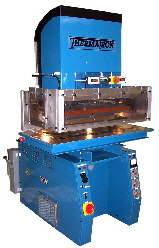 ZTronics USA is a the Premier Re-Manufacturer of RF Welders, RF Heat Sealers and Dielectric Welders in the Industry. We have 35+ years Hands on knowledge. We have over 400 machines in stock . We carry Thermatron, Compo, Seal A Matic, Hall Dielectric, Kabar, High Frequency, Cosmos and Duomatic just to name a few. We build each machine specific for each client. With our vast experience we can help you produce more for less. We sell Blister sealers, Clamshell sealers, Bar sealers. We can also provide you with contract RF Heat sealing RF Welding services.
We carry the most complete line of replacement parts in the industry. We have new oscillator tubes and rebuilt oscillator tubes. Glass vacuum capacitors, ceramic capacitors, solid state rectifier conversion kits, vacuum tube rectifiers, contactors, blower motors, squirrel cages, air cylinders, 4 way valves, rotary indexers lets face it you name we have it.
We also will rebuild your existing equipment and save you thousands. We will also take in your equipment as a trade in.

Do you have an idea for a product? We can provide you with a complete turn key setup. We are able to provide you with the most complete RF experience.
Need service? We can get you back in production. We service every brand of RF welder made.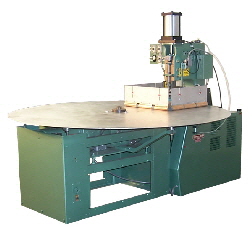 Call John N. Zingale at 732-841-7677 or email ZTronicsUSA@aol.com
We have complete Solid State conversion kits available.
We feel so strongly about this product that we are offering a limited Life-Time warranty. If you have a complete set of single or three phase ZTrons, with a cone heater overload (heater wire to be purchased from us) we will replace blown ZTrons no charge excluding Shipping and Handling charges.